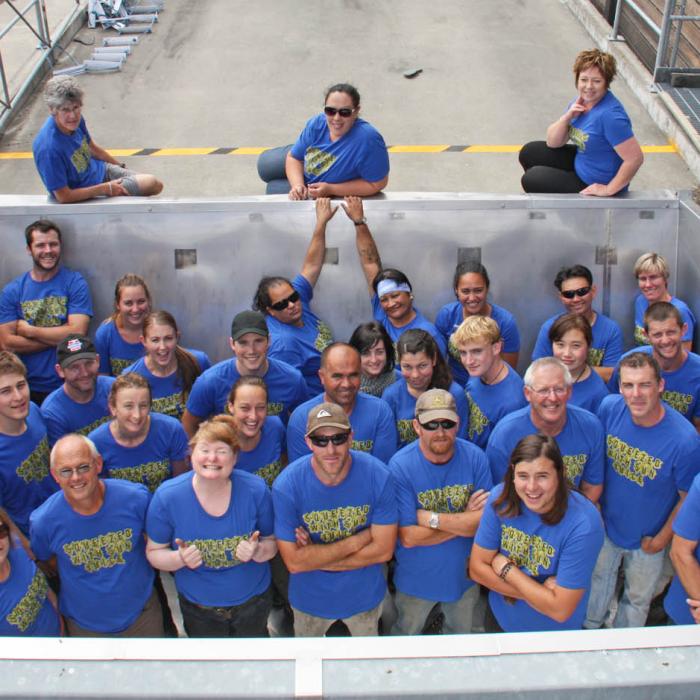 With around 8 months between budburst and harvest, there is a lot that can happen during the growing season, and the 2013-2014 season seemed to never make its mind up about being hot, cold, dry or wet.
Budburst was early, and a mild and moderately moist Spring got the vines away to a good start. Fine sunny weather ensured good conditions during fruit set, and following that, we had good rainfall during early Summer. The resulting trifecta - lots of bunches, lots of berries and good sized berries meant that the vineyard team had a lot of work to do for the months from Christmas on. Fruit thinning was the main activity through mid-late Summer and early Autumn, and in typical agricultural fashion, meant that the cost and effort of removing too much crop in a bountiful year was very high.
Early to mid-Summer in Marlborough was a very nice place to be, and the region was expecting one of its earliest ever harvests, had conditions continued.
A change to more Easterly flows and cooler weather from mid January on changed the feel of the season and when we started our earliest ever pick of grapes in the last week of February, it felt like Autumn was here already.
Sauvignon Blanc was our first variety in, closely followed by Pinot Noir and Chardonnay, and with lower crops than the previous year, harvesting of these varieties was finished before April. Vibrant flavours and extremely clean fruit was an excellent way to start the vintage.
As harvest progressed in quite cool conditions, all of our Waihopai Valley fruit was picked in amazingly clean condition, and it appeared as if we were being blessed with yet another "easy" harvest. Until the weather forecast showed a turn to cloud and rain from the middle to end of April.
We picked ahead of the forecast rain as fast as possible, dodging between rain showers in the last couple of blocks.
Apart from the two sections of late-harvest still waiting, the fruit from 2014 has been the cleanest I have experienced at Spy Valley. Pinot Noir is looking very promising, Chardonnay has ripe flavours, but at moderate alcohol levels, and the Aromatic varieties mid-way through ferment look well-structured and with robust flavor and ripeness levels.
Sauvignon Blanc uniformly looks very classic, and with a nice mix of varietal flavours from our different sites.
Overall things are looking very promising.