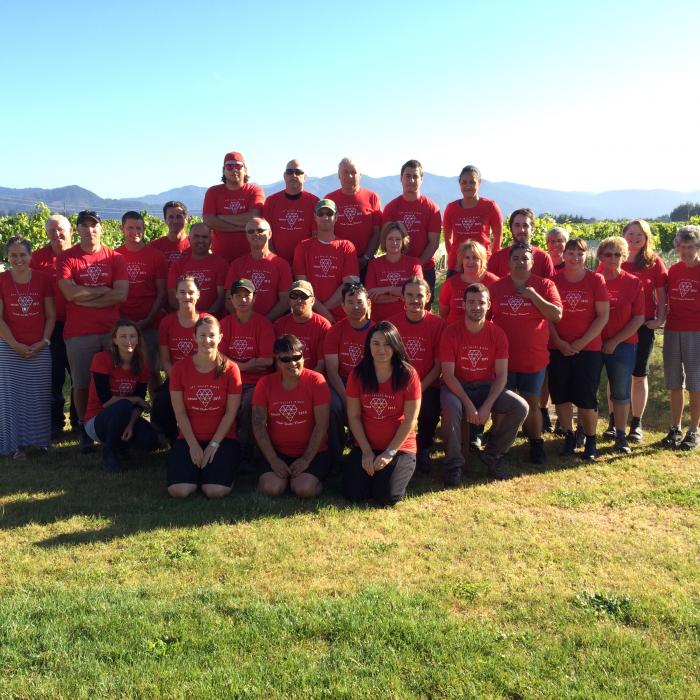 In one word – DRY.  After some mixed weather at the start of the growing season, summer arrived in time for Christmas, and temperatures never really changed right into mid-March.
Early March saw a flurry of picking here at Spy Valley, with the Pinot Noir and Chardonnay all harvested early while other varieties sat waiting. Despite warm night temperatures, the Pinot Noir was remarkable in that the acids were the highest and best balanced of any vintage so far, and with low crops, some real intensity of flavour and structure.
Down in the "boney", very dry sections of the vineyard we found Sauvignon Blanc was tasting ripe at unusually low sugar levels, so we picked very early in some areas. For all varieties, flavour came early, and with generally average to below yields, the main bulk of harvest was finished in early April.  Sauvignon Blanc is very expressive of its origins already with clear differences among the different parcels, particularly those from stony versus heavy soil types.
Along with the hummer of a summer, continuing good weather through autumn has also allowed us to hang out some of the aromatic varieties for late harvest parcels, fingers crossed for a little more rain for some noble botrytis infection, and then some sun to dry things out.