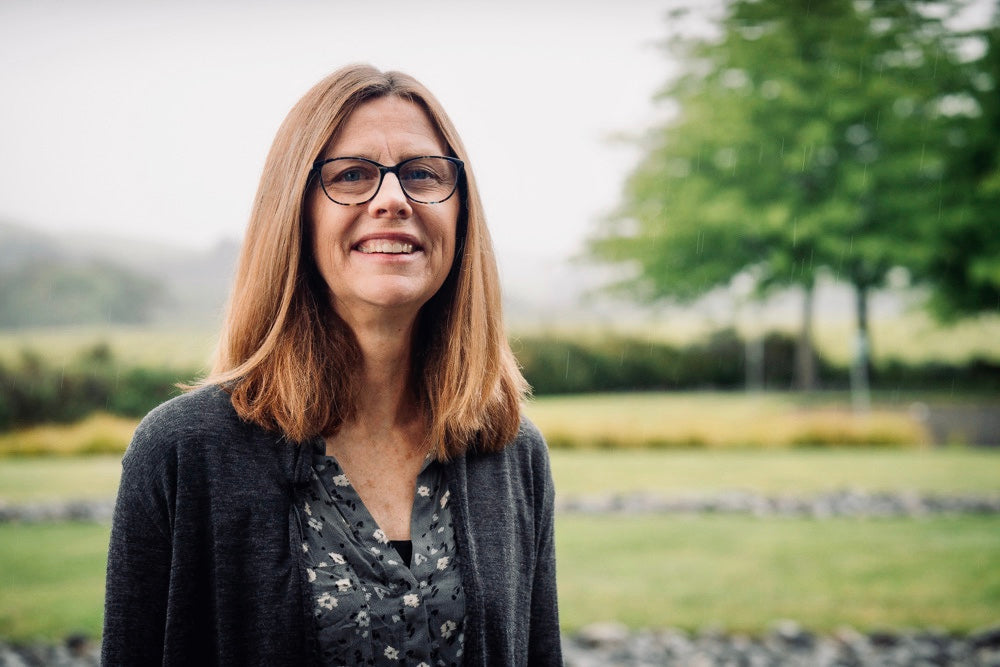 Source: m2women.com
Widely respected winemaker, Wendy Stuckey has spent years honing her craft and refining her gifted palate around the globe, and today can be found championing the Spy Valley Wines style deep in the Waihopa Valley as their Chief Winemaker. M2woman sat down with Wendy to get an insight into the temperature of the industry, from her experiences working in a traditionally male-dominated field to her hopes for the future and the importance of crafting wines that showcase a deep and purposeful sense of place.
How did you find your way into the world of wine?
I never really had that "aha" moment, but we had a family friend who was a winemaker and I became quite intrigued at age 17 as to what that job entailed. I started studying wine eight years later and entered the wine industry as an assistant winemaker when I was 27 years old.
What do you enjoy about being the winemaker for Spy Valley?
I love our wines and the people, and as we say, we are serious about wine but we also have fun making it. There's plenty of opportunity for the team to experiment and to extend ourselves beyond what we know. Lots of experiments, that's what I love! 
What is your most memorable wine experience?
Harvesting Riesling for Ice Wine in Washington State. It was -17°C at 7 am on December 10th, 2008 and the sun was shining – it was magic but incredibly cold; it was so cold, even the tractors were having a hard time keeping their engines running!
This is not a style of wine you get to make every year or in every country around the world, so this wine holds some long-lasting memories for me.
What is a typical day like for you at harvest?
It's not often you get a typical day during harvest! There is always a lot happening and plenty of decisions to be made and made quickly.
First up, is to make sure the team has all they need for the day, and follow up with the night shift crew to ensure that they were all on track for their schedule; tasting fruit in the vineyards to determine the harvesting schedule for the following days/week; tasting through all the fermentation tanks and barrels, and making adjustments if required. This can take up to three to four hours during the peak of harvest over the course of the day.
Planning the harvesting of the fruit into the winery and what will happen to that fruit once it reaches the winery. In a nutshell – tasting grapes, tasting ferments, lots of planning and always changes to that plan!
What does a typical day look like as Chief Winemaker at Spy Valley?
We are fortunate to be vertically integrated at Spy Valley, so we grow, make, bottle and warehouse our wine onsite at the winery. As a result, there are many areas to be involved in apart from just making wine.
Like harvest, there is never a typical day and depending on the time of the year, the typical day can change quite a bit. It generally involves tasting wines, which includes all aspects of the blending process and bottling preparation. We also provide support to the Sales and Marketing team with Wine information requests. Working on Capital projects for the winery and supporting the team to manage part of the bottling process.
We are a winemaking team of seven, and this involves the support of the team in their day-to-day activities.
What goals in winemaking are you currently working to achieve, be it with Spy Valley or yourself personally?
My winemaking goals have always been to make wine that expresses a sense of place and is true to its variety. Quite simple really, but it does require a lot of attention to detail!
What strides is the winery taking toward sustainable farming?
We are always looking at ways to reduce our footprint. We have solar panels at the winery, which contribute to our power use and we are working on a project to reduce our water use on the bottling line. We are always looking at ways to reduce our packaging footprint through recycling and the use of lighter glass. 
What has been your greatest challenge, as a woman and a mother, in the wine industry? Does it still feel like a traditionally male-dominated space?
Maybe I have been lucky but throughout my career, I haven't felt that I have had any major challenges as a woman in the industry. Early in my career, I was promoted to Senior Winemaker five years after joining Wolf Blass and then went on to be Group White Winemaker in an all-male Senior Winemaking team.
Yes, it is still a male-dominated industry, especially at the top, and I think part of my success besides winemaking was getting myself known in the industry. I was accepted in a male-dominated Wine Show judging circuit in Australia and I think that really helped me to be respected in the industry.
At various roles in the industry, my male managers supported me through the early years of having young children, including twins. A supportive husband also helps!
What's your greatest accomplishment?
Having the opportunity to make wine and live in and travel to different parts of the world, and experience this with my family. We have had so many wonderful times and it would have been a completely different life experience if wine was not the driver.
What is one piece of advice you give to women looking to make a career in wine?
Be true to yourself and seize the opportunities, you never know where you may end up.
Who is someone on your radar – a woman on the wine scene poised to make an impact?
We are quite unique at Spy, we are an all-female winemaking team, so our Winemaker Emily Gaspard Clark and our Assistant Winemaker Ashley Stace are on my radar as they start to make their mark on the New Zealand wine industry – and they already are!
What is your go-to wine?
Currently, I'm really enjoying our newly released 2020 Echelon Sparkling Wine – and everyone loves it!
What are some of your favourite food and wine pairings?
Champagne/sparkling wine and Proper Crisps – that's often a favourite at Spy! Or Riesling and Thai food.
What would a cellar dive into your personal wine collection find?
I'm not one to cellar too many wines after moving around the world several times but I am a bit of a hoarder of some of my favourite wines that I have made over the years, especially Rieslings. I still have some wine stored in a friend's cellar in the Barossa – it's been maturing there now for 15 years!
What are your hopes for the future, both for Spy Valley and the wine industry as a whole?
That Spy Valley will have a long and enduring future, and our current team are putting the pillars in place to ensure this happens. The wine industry can be proud of the improvements made in setting themselves up to protect the land and people for the future generations. 
What is your philosophy in life?
Seize the opportunity, whether it be personal or professional.