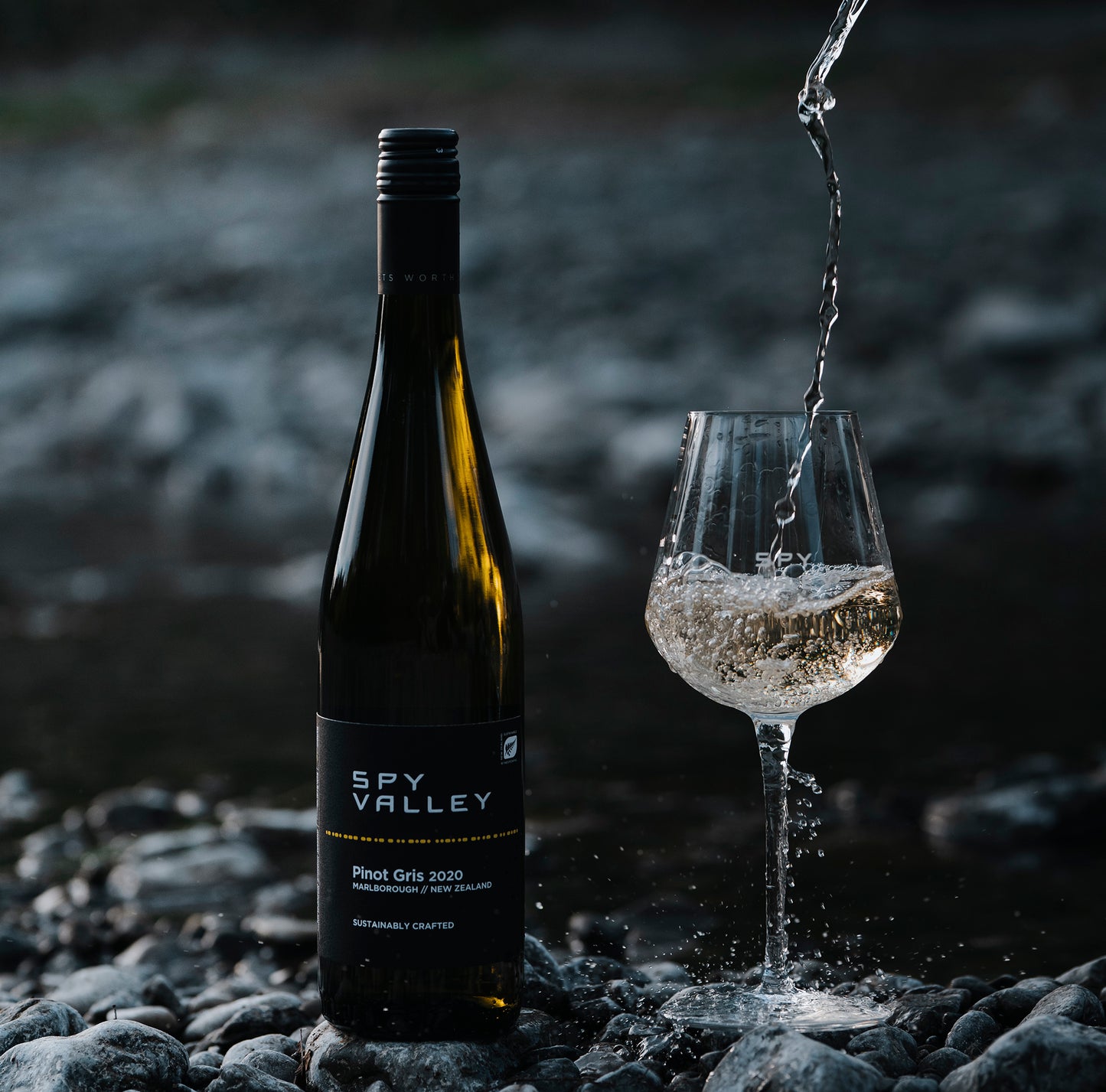 Spy Valley Wine is hidden all over the world. We want you to find it! We are running a print and online campaign with the hashtag #seekspy and we need your help to keep it spreading. Join in the fun and find why Spy Valley Wine is worth seeking out.
Spy Valley is exported to over 34 countries around the world with America, United Kingdom and Australia being our biggest markets. But where can you get them? You tell us.
How to Play - #seekspy
Locate your favourite bottle or glass of Spy Valley Wine. This might be at your favourite restaurant, bar, nightclub or purchased from your local wine store and taken to your secret picnic location. It could be in a glass in the comfort of your own home.
Take a photo
Share your location and photos on your social media pages and tag #seekspy. We will share the best images on our social media (Facebook and Instagram) for all Spy Valley fans to see. This will also help more wine lovers find where they too can discover the joys of Spy.
Follow us on Facebook and Instagram and find out why Spy Valley Wines taste as amazing as they do.
New Zealand is world famous for their beautiful and dramatic natural scenery and our wine is no different. As the youngest grape growing country in the world the wines are pungent, intense and overt. Stylish, exciting wines that surprise and delight.
If you are having trouble locating any you could always come and visit us at the winery and taste at our cellar door.
#SeekSpy. Find Why.