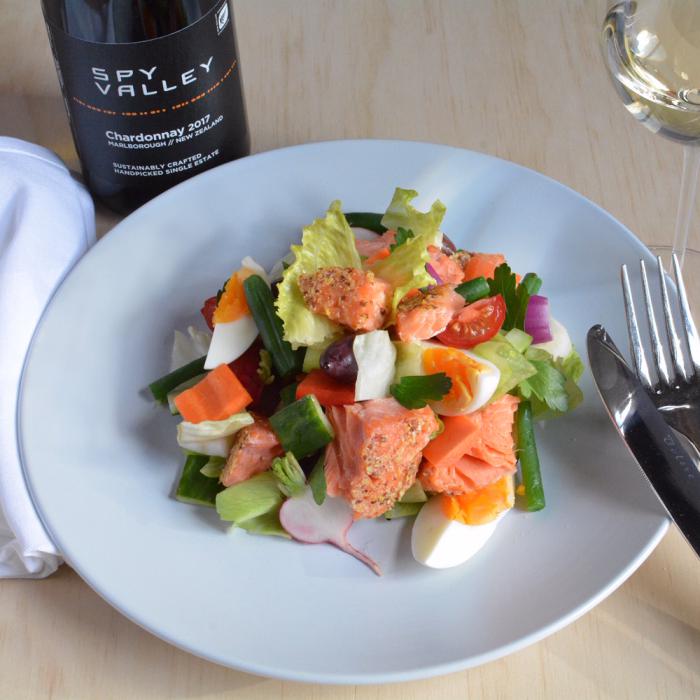 A  O  R  A  K  I    S  A  L  M  O  N
+
S P Y  V A L L E Y  W I N E S


We've teamed up with our favourite fresh water food friends at
Aoraki Salmon to bring you three simple but delicious pairings.

Aoraki's Culinary Director spent lockdown in the kitchen creating a series of fantastic recipes inspired by place and nature.
1. AORAKI HOMEMADE PIZZA + SV Pinot Gris

"Spy Valley Handpicked Single Estate 2018 Pinot Gris is our choice for this decadent pizza."
2. AORAKI PERSIMMON SUSHI + ENVOY Riesling
"Adding some apple and cucumber creates a perfect match for the light and naturally fruity attributes of Spy Valley 2013 ENVOY Riesling."
2. AORAKI CHOPPED SALAD + SV Chardonnay
"Spy Valley 2017 Chardonnay is beautifully in sync with the clean and bright flavours of this salad and oak used in the subtle smoking of Aoraki Salmon."