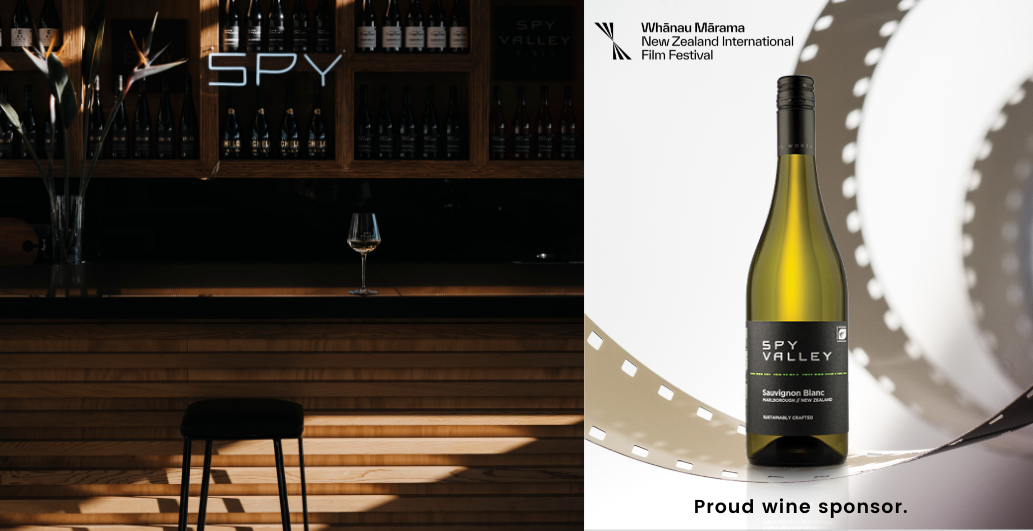 We are absolutely fizzing to have partnered with the Whānau Mārama NZ International Film Festival (NZIFF) as the sole wine sponsor for 2022 and 2023.
An epic national event celebrating global art and culture, and providing access to a diverse range of high-quality film, made even more spectacular with Spy Valley to sip and enjoy at a number of the events across Aotearoa in June, July and August 2022!
For wine lovers // For film lovers.